Regular price
Sale price
$49.99
Unit price
per
Sale
Sold out
In stock
Note: Our 120 lbs and 150 lbs limbs are not yet available but will be available by the end of this year.
View full details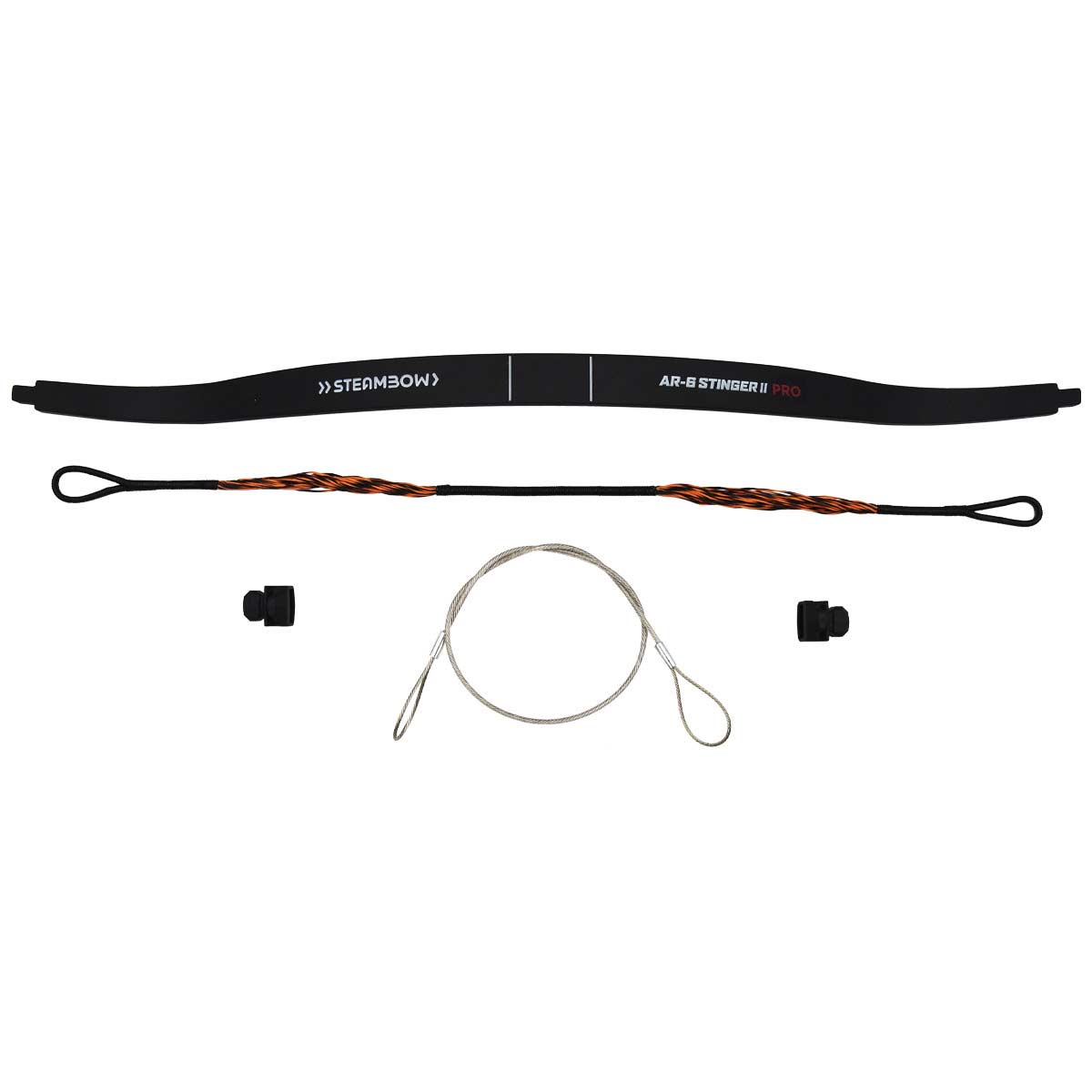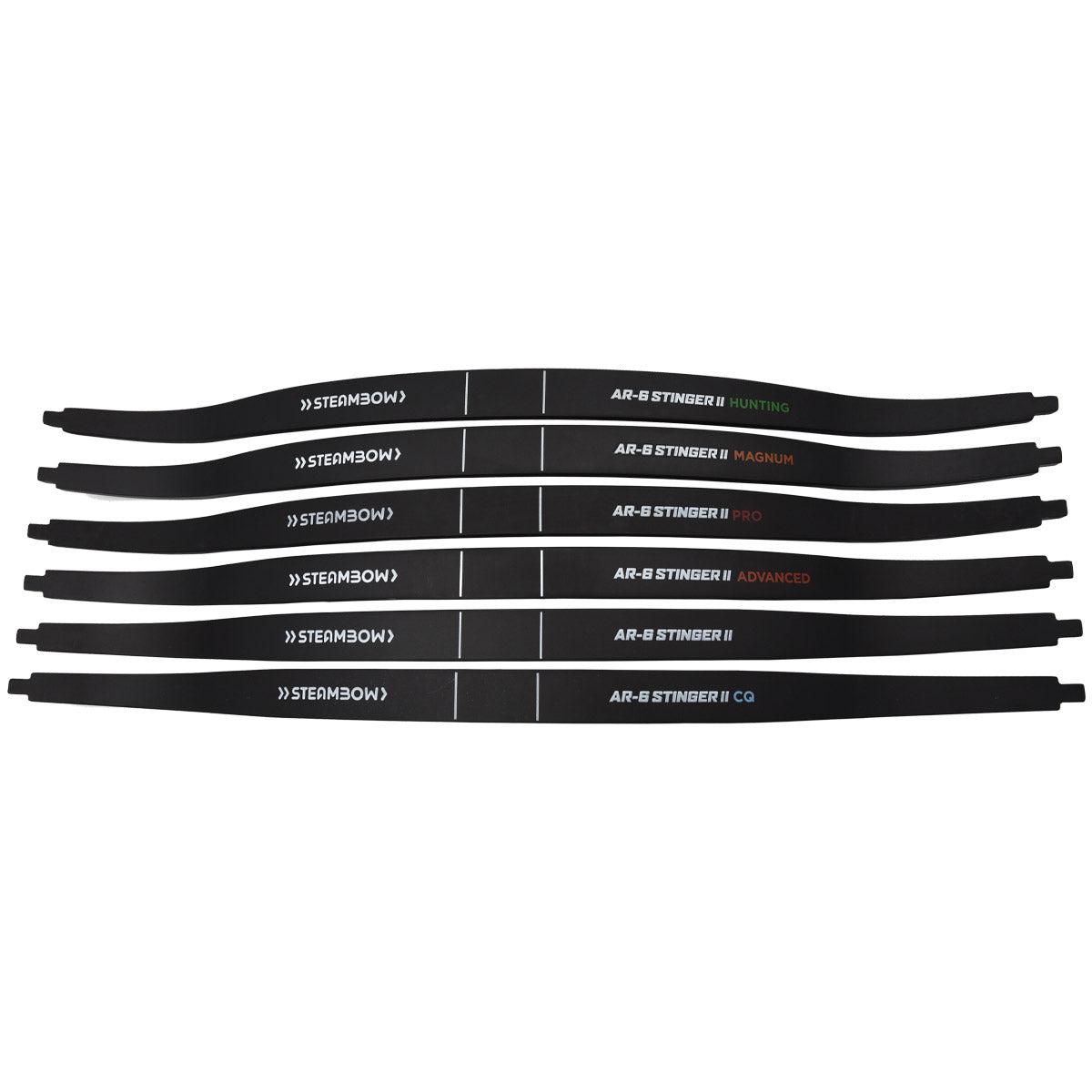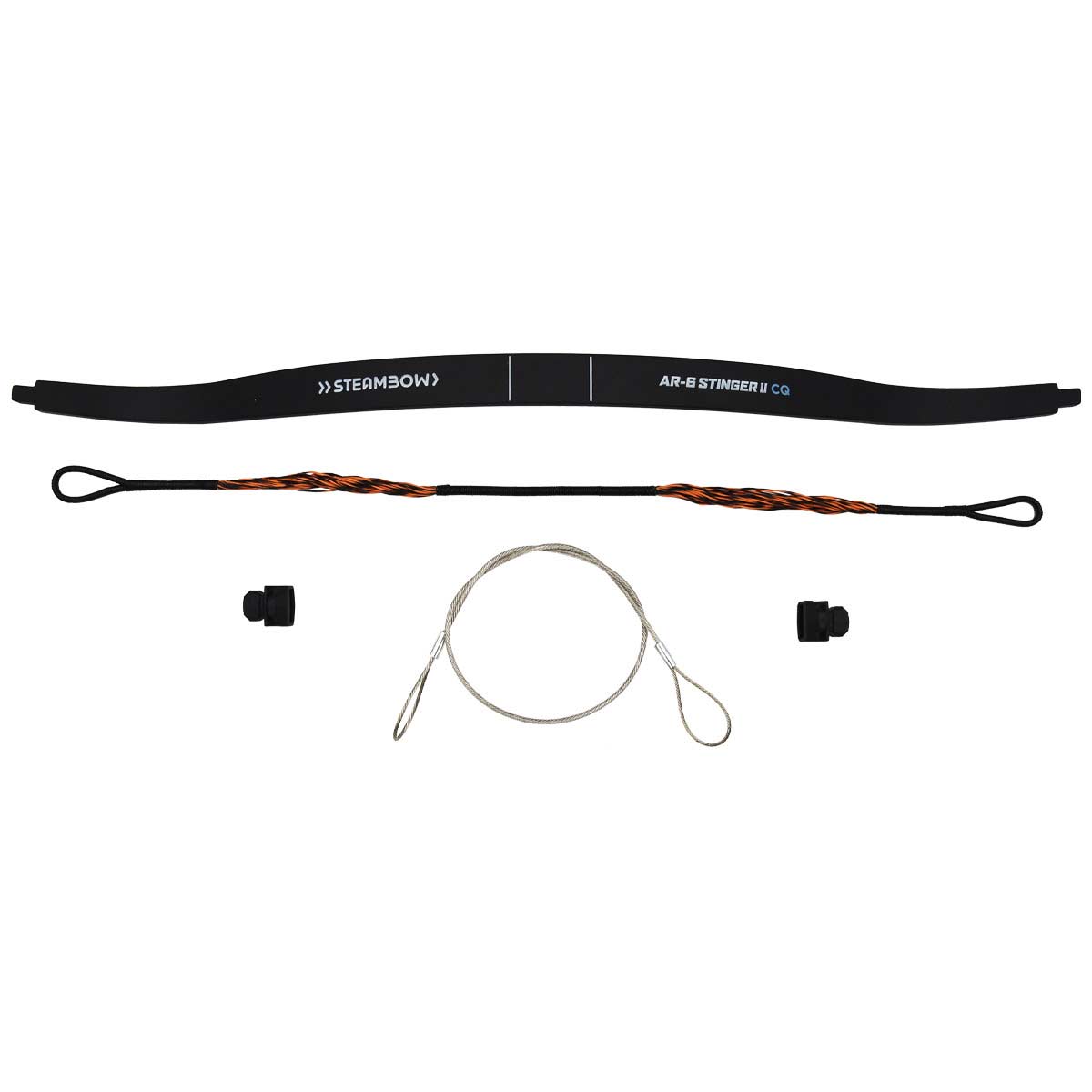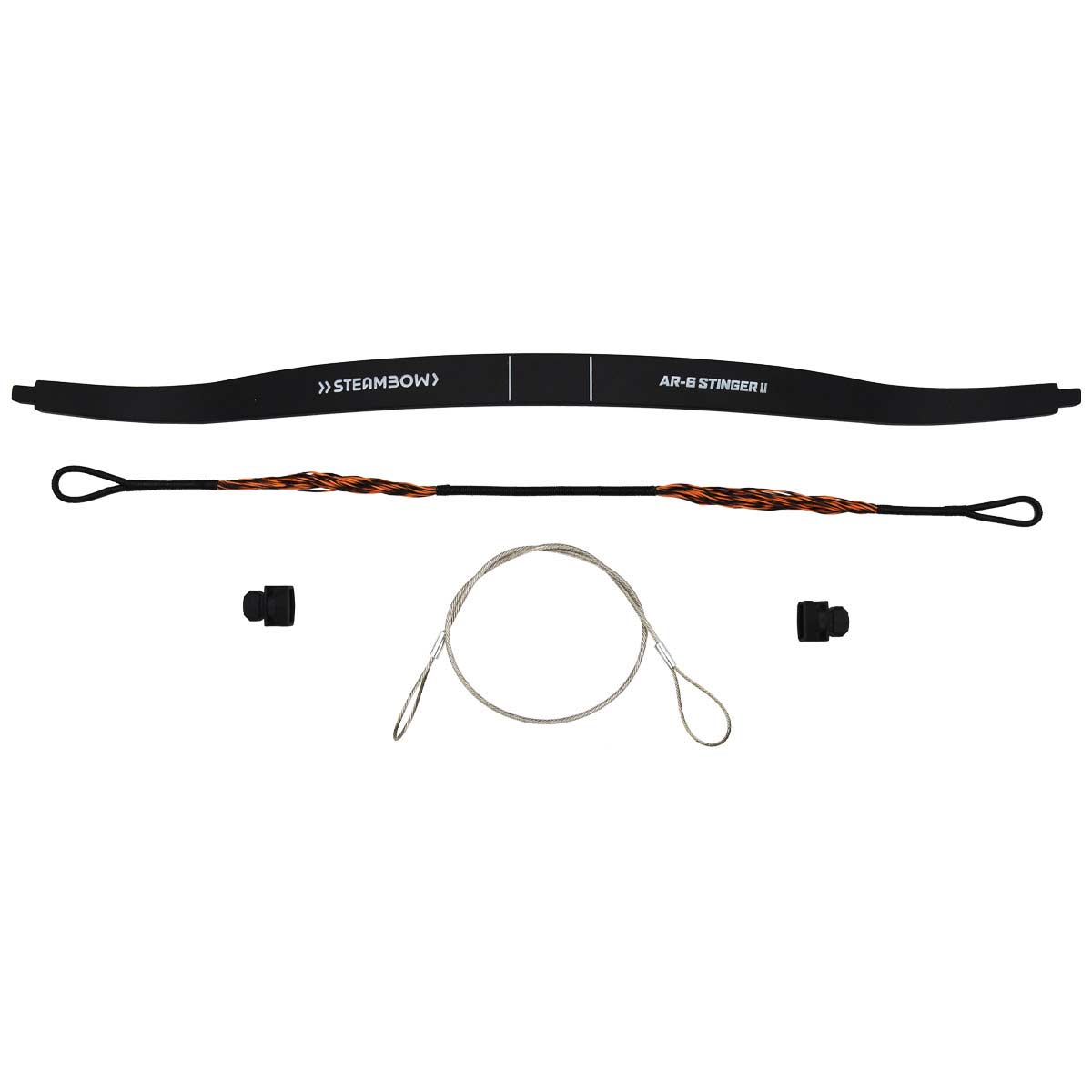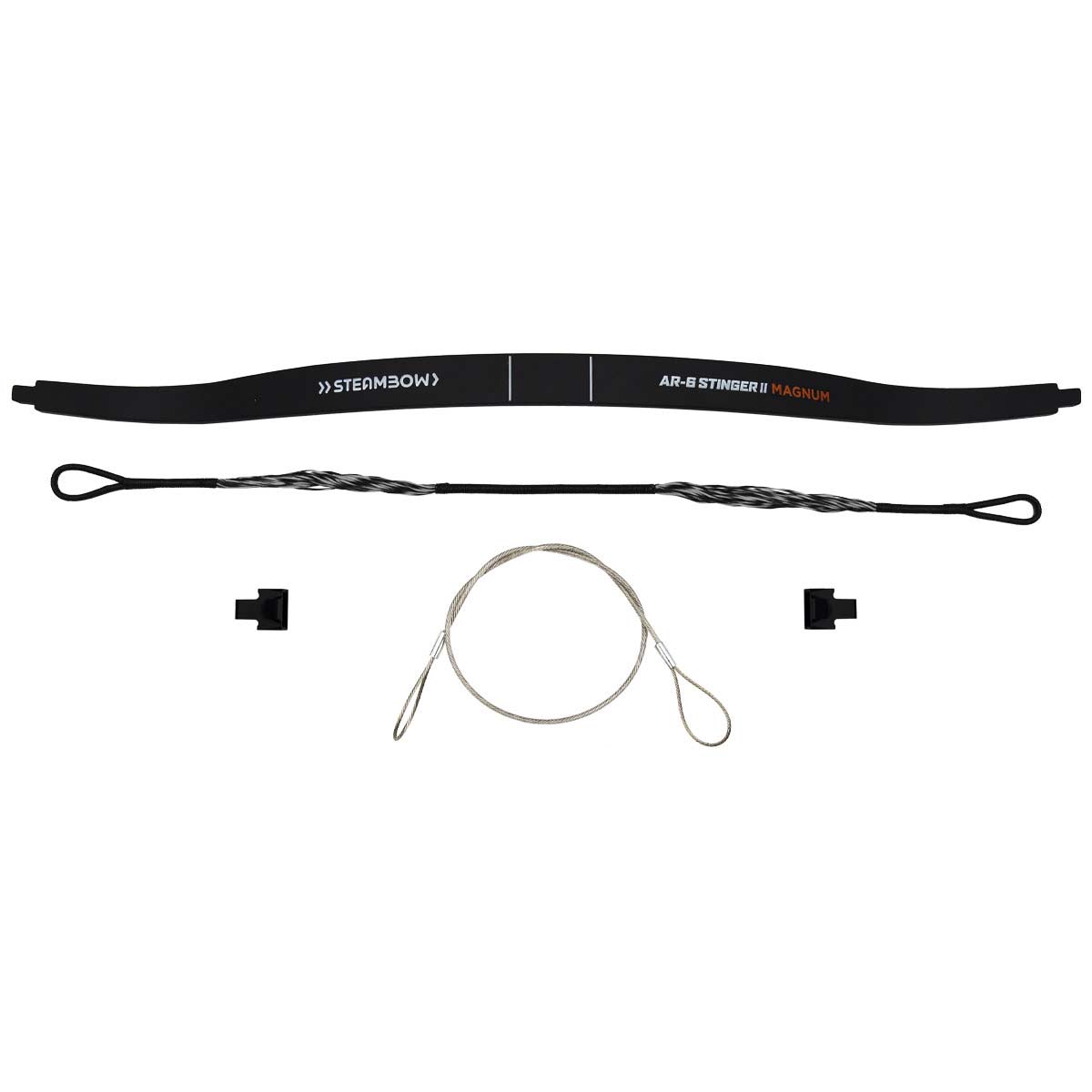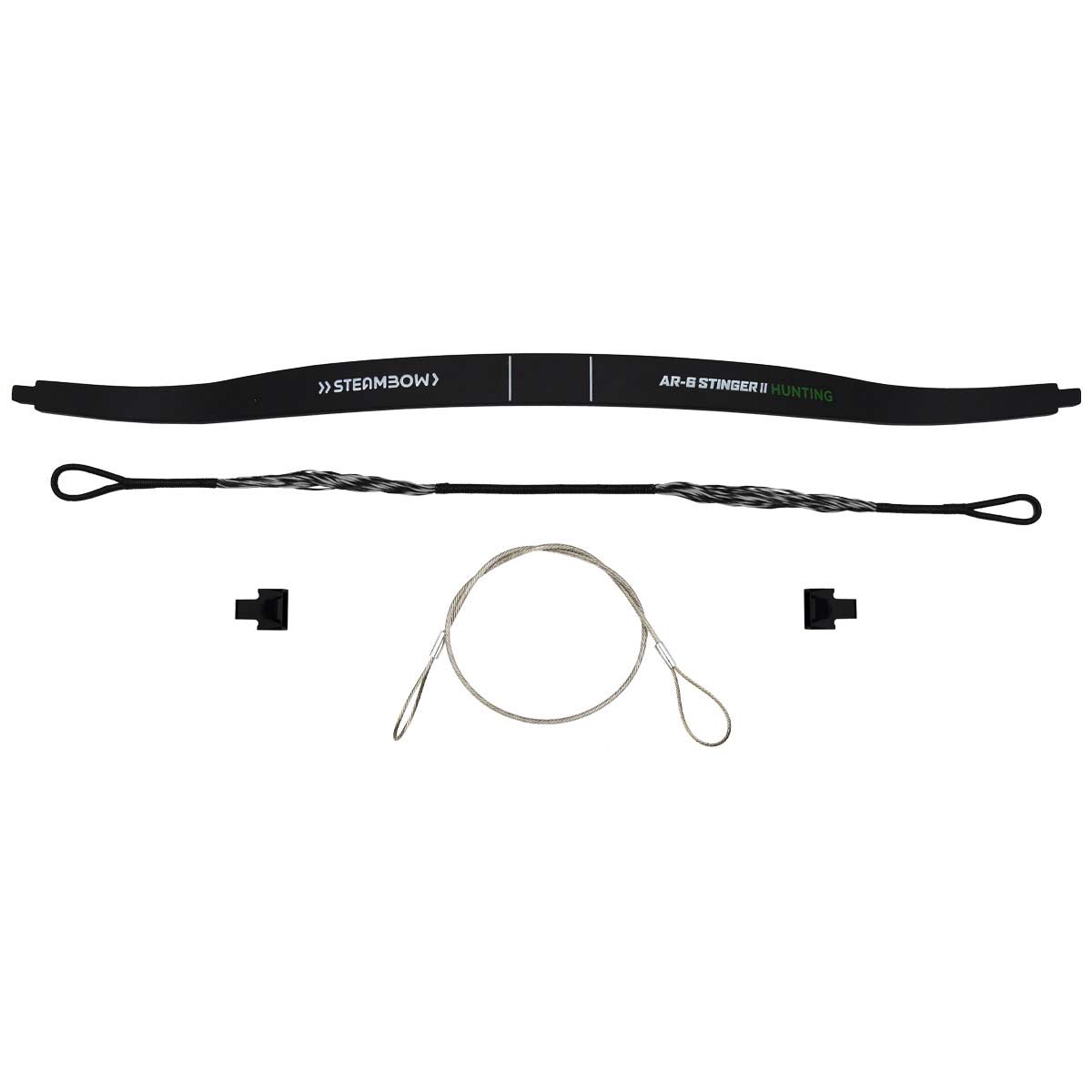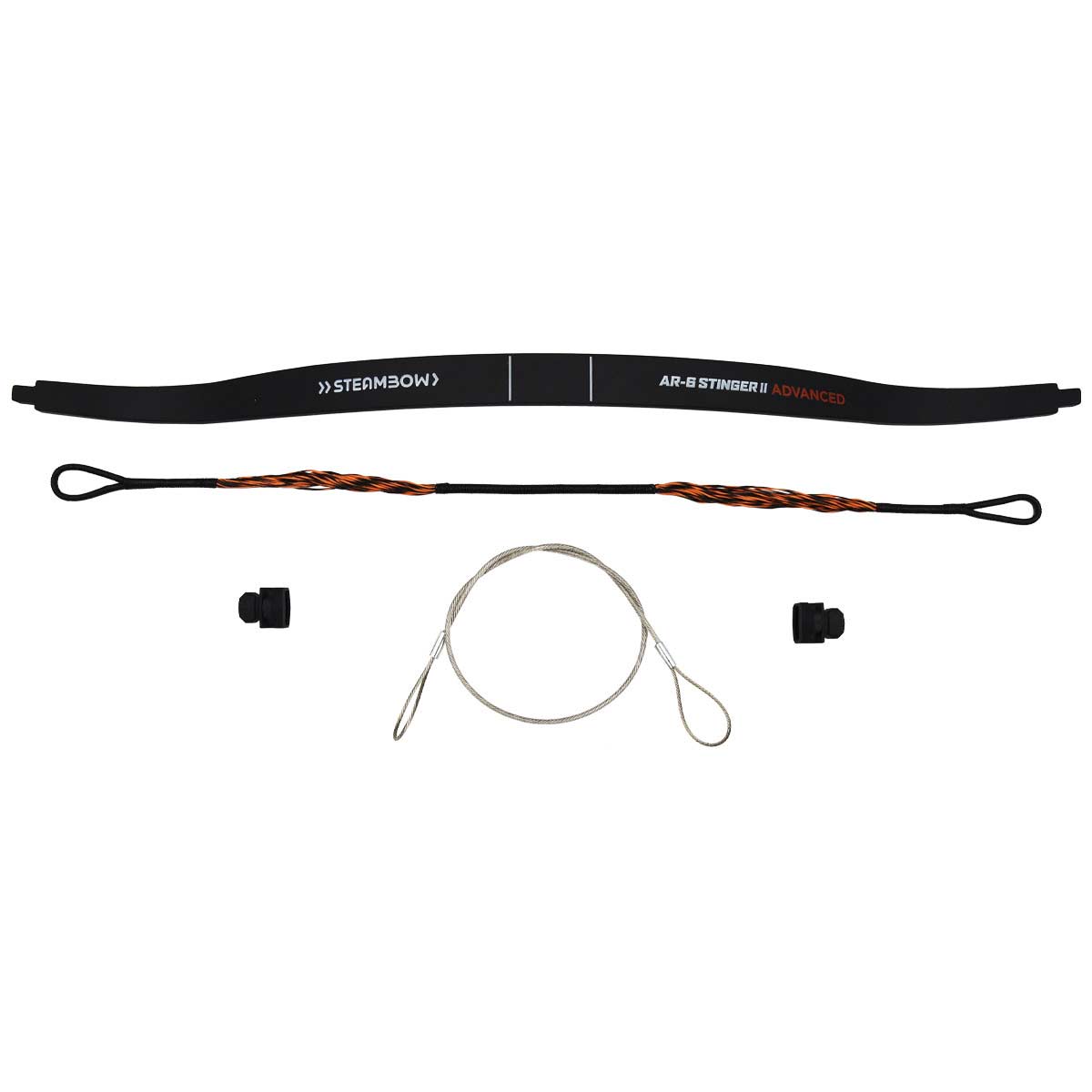 The limbs for our AR-6 Stinger II
Our limbs for the AR-6 Stinger II are offered in a wide range to allow every Stinger II user to have the right draw weight for the intended purpose. These limbs are made of a combination of fiberglass and carbon and thus offer increased performance in comparison to regular pistol crossbow limbs.
| | | | | | |
| --- | --- | --- | --- | --- | --- |
| Limb | Draw weight | Speed |  in m/s | Kinetic Energy | in j |
| CQ | 35 lbs. | 140 fps | 43 m/s | 7 ftl-lbs | 9 j |
| Tactical | 55 lbs. | 165 fps | 50 m/s | 10.5 ft-lbs | 14 j |
| Advanced | 75 lbs. | 180 fps | 55 m/s | 12 ft-lbs | 16 j |
| Pro | 90 lbs. | 200 fps | 61 m/s | 14 ft-lbs | 19 j |
| Magnum | 120 lbs. | 225 fps | 69 m/s | 18 ft-lbs | 24 j |
| Hunting | 150 lbs. | 245 fps | 75 m/s | 21 ft-lbs | 28 j |