Regular price
Sale price
$750.00
Unit price
per
Sale
Sold out
In stock
The Fenris is simultaneously an:

Arrow quiver/magazine (capacity of 5 arrows)
Bow release with thumb trigger
Pump action repeating system
Revolutionary aiming device (in combination with optional Red-Dot sights)

*M1 Compound bow sold separately 
All packages include:
Bow magazine made of milled and anodized aluminum
Bracket/rail for most* commercially available compound bows
22mm Picatinny rail for red dot sights
5 arrows with exchangeable field tips (incl. special nock with alignment collar)
View full details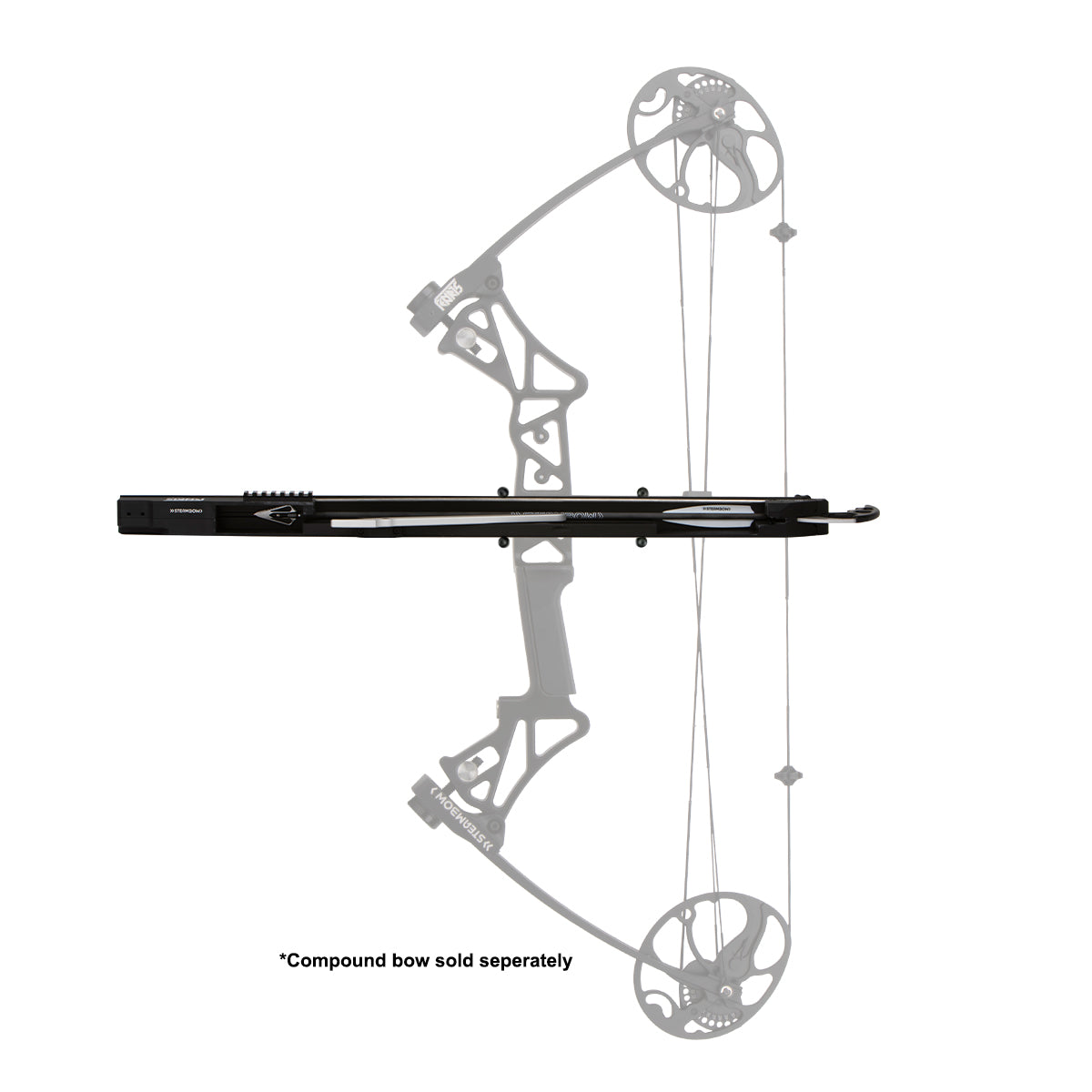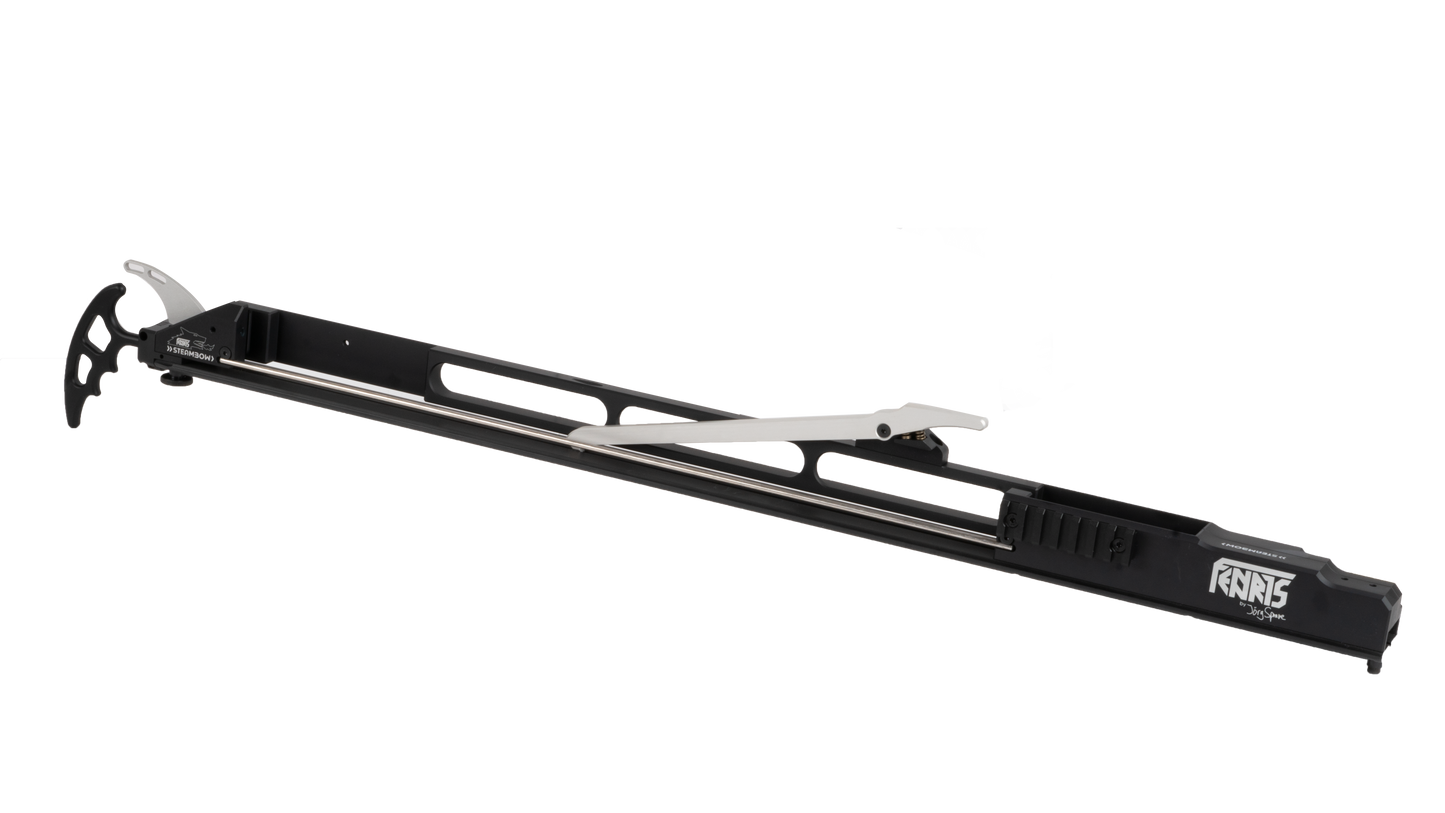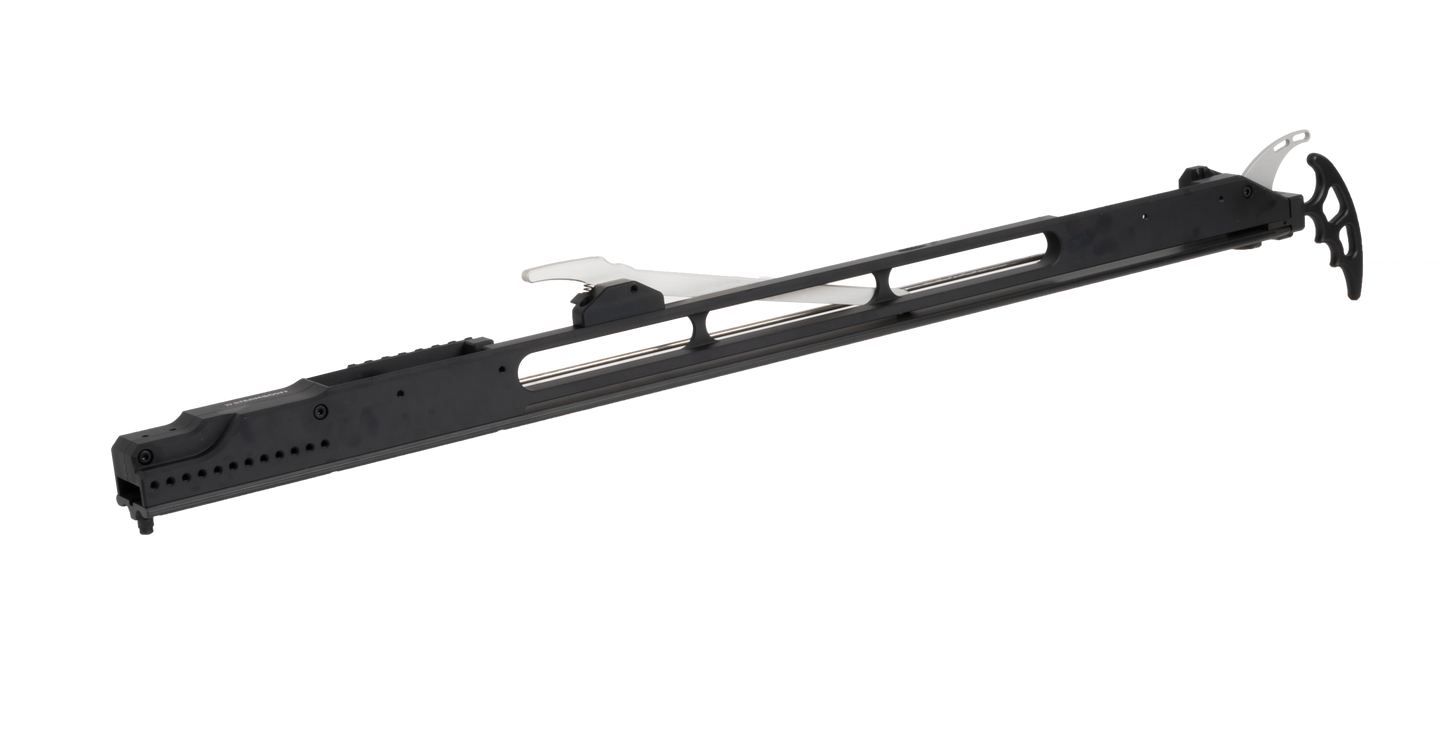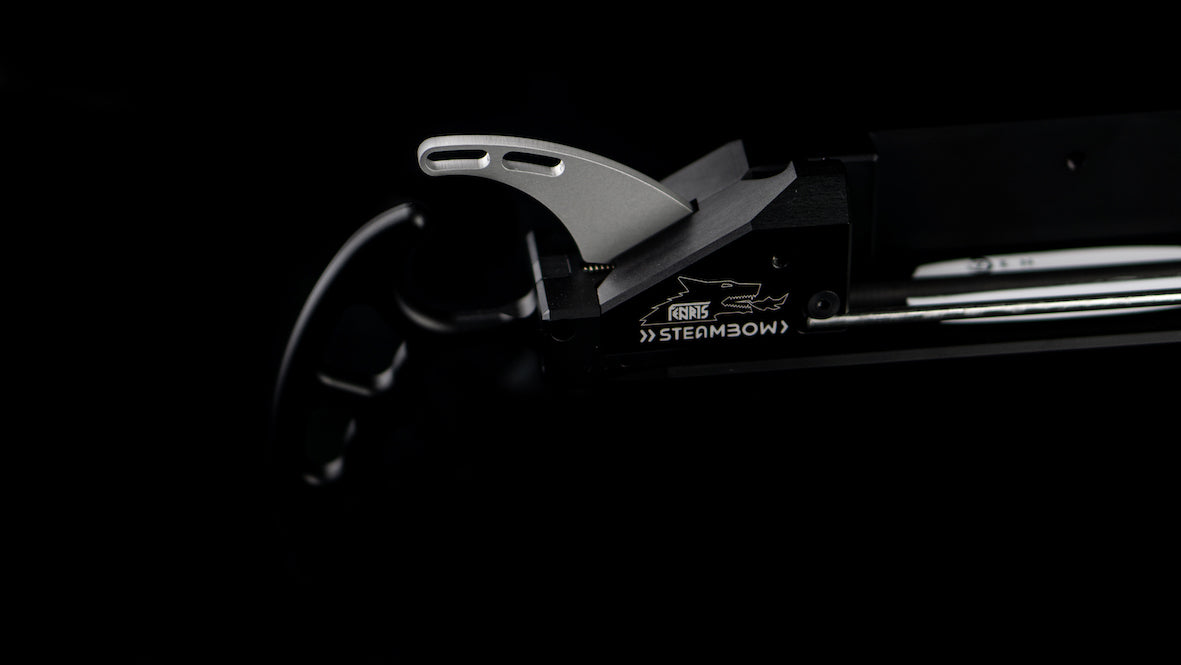 SPECS
A Fenris-equipped bow is neither crossbow nor bow – it is a completely new arrow weapon category, although legal wise, it is considered to be a vertical bow. It's easier to learn than a
crossbow and much faster to get ready to shoot than a bow. No other arrow weapon offers these advantages. It's easily possible to fire all 5 arrows in less than 5 seconds.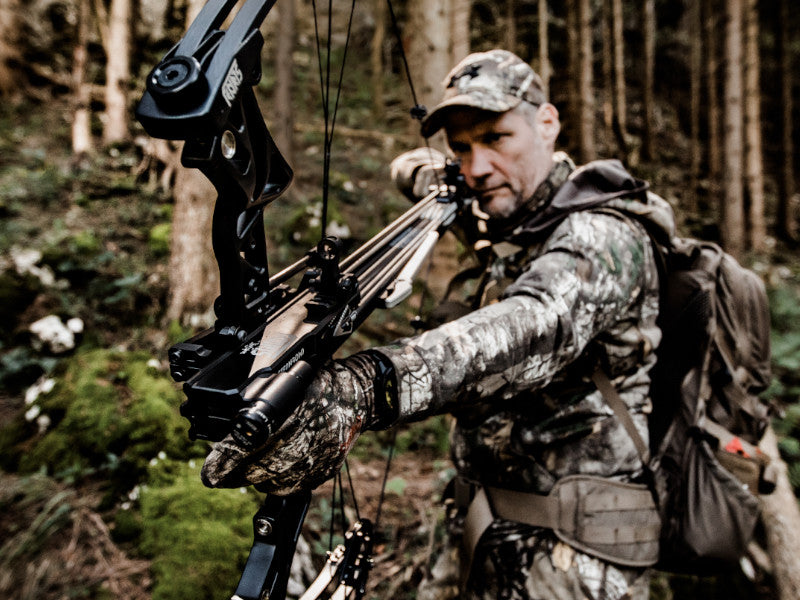 FEATURES
The Fenris is a solid, featherlight, precise accessory suitable for most* modern bows. Without much training effort, the shooter achieves a high level of accuracy and marksmanship in the shortest possible time as well as an incredibly fast shot sequence. The magazine can be detached quickly for transport.
The Fenris is CNC-machined from high-quality aluminum and professionally hard anodized. It's made in Austria, making it a premium piece with top-notch accuracy and precision!
The Fenris can be mounted to right- and left-hand bows. However, the optional front handle "trigger" holder can only be used for right-hand bows.
*Compatibility: The Fenris is suitable for most bows with a removable arrow rest and open riser. It is not suitable for bows with shoot-through riser. The bow magazine can also be mounted on many modern recurve bows. With an optionally available adapter plate, the magazine can be mounted not only on the arrow rest, but also on the screw connection of the bow sight.